Donation Drives
we know the power of In-Kind contributions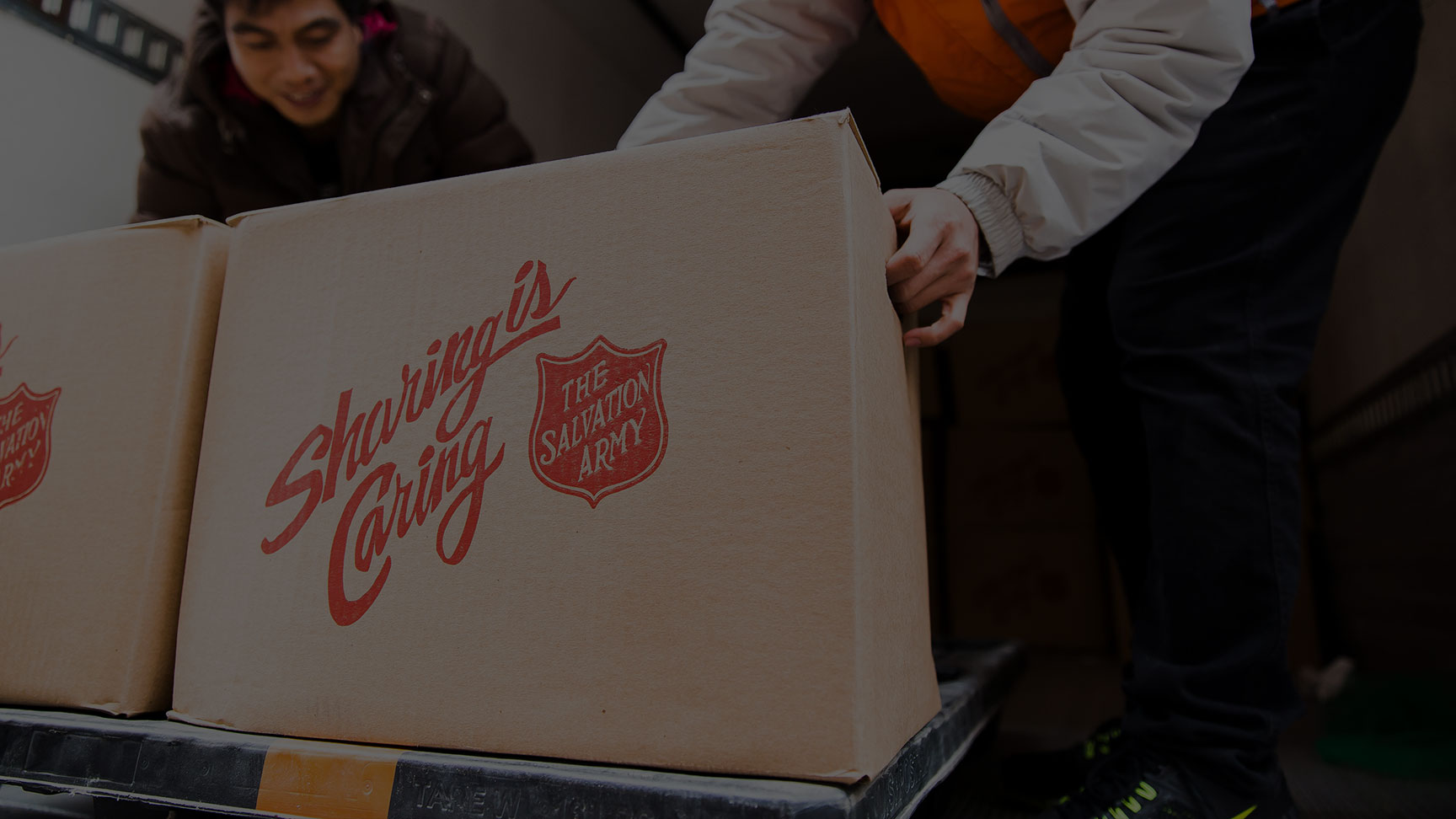 At The Salvation Army, we know the power of In-Kind contributions. Gifts In-Kind allow us to build our capacity, hold down our overhead costs, expand our capabilities, and ultimately, serve more people in our community. Some of our most needed items include nonperishable food, new clothing, boxed fans and space heaters, new toys and donations for our day shelter – such as coats, blankets and personal toiletries.
Gifts In-Kind also allow individuals and organizations to donate goods to assist those with an immediate need, while knowing that their contributions are going towards a good cause. Many people enjoy giving physical items, since they are able to see the tangible benefit of their contribution. All gifts are distributed through our social service programs or to our clients via special events.
Food Drive
The Chattanooga Salvation Army feeds hungry people. And it is our goal always to provide healthy, nutritious food. We are updating our Food List to include whole grains, protein-rich and low sodium foods as well as seasonings, dried herbs and cooking/baking ingredients.
We can only accept non-perishable food items, and it is against policy to give out anything past its expiration date. So, please consider donating from among the healthy foods listed below, and always be sure to check the expiration date. Thank you!
Food Drive Suggested Items
Dairy:
Canned low-sodium cream-based soups

Dehydrated eggs

Dehydrated milk
Fruits:
Canned fruit or fruit cups packed in water

Dried fruit such as raisins and cranberries
Grains:
Boxed macaroni & cheese

Crackers - whole-wheat or white, any brand or size

Flour tortillas - whole-wheat or white

Granola bars of any kind or pre-packaged granola

Grits

Oatmeal

Pasta noodles - whole-wheat or white, any shape or size

Pop-corn - microwaveable

Pre-packaged crackers - with cheese or peanut butter

Rice - whole-wheat, wild or white
Other:
Baking supplies - flour, sugar and cornmeal

Condensed milk

Cooking oils - olive, canola, peanut or others low
in saturated fat

Low-sodium broth/stock - any flavor in cartons,
jars or in cube form

Low-sodium dehydrated soups mixes

Low-sodium seasonings, spices and herbs
Protein:
Canned chicken or fish

Canned low-sodium soups with meat

Dried or canned beans

Nuts of any kind with low or no salt

Peanut butter
Vegetables:
Canned low-sodium vegetables and soups

Canned tomatoes - sauce, whole, crushed, peeled

Dried or canned beans

Jars of spaghetti sauce with or without meat
Toy Drive
Each holiday season, The Salvation Army collects new toys for children whose families are living below the poverty level.
The majority of the toys are collected through the well-known Angel Tree program. However, each year The Salvation Army makes a commitment to help more children than can be provided for through the Angel Tree program.
Toy drives by companies, churches, schools, civic clubs and other community groups help provide toys so all the children on our list will receive gifts on Christmas Day.
Toy Drive Suggested Items
Backpacks

Tea Sets

Blocks

Kitchen Sets

Art/Craft Kits
Remote Control Cars

Action Figures

Dolls & Doll Clothes

Educational Toys
Jewelry

Jewelry Boxes

Sports Equipment

Toy Cars
Lego Sets

CD Players

Game Boys

Scooters
Boxed Fans & Space Heaters Drive
Extreme weather creates serious health problems for the elderly, the very young and persons with chronic diseases. These at-risk persons are most likely to suffer in extreme weather. You can bring comfort to a family or individual in need for approximately $15 per fan or $25 per space heater. Box fans and space heaters may be dropped-off at the
Donation Drives
we know the power of In-Kind contributions